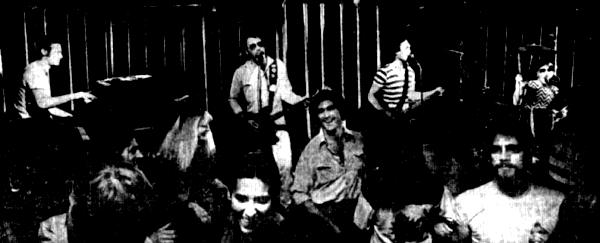 Rock 'n' roll band The Sox is one of Albuquerque's best kept secrets. Few people really appreciate how good this four-piece band is or has been during its three years of existence.
One of the reasons for the band's underground nature is that it has been labeled "different" by local club owners and others for its original, often risqué approach to rock 'n' roll. The Sox have refused to compromise values in presenting their music and haven't always played the hits. But it is this uncompromising attitude, coupled with unquestionable musical ability that has made them well-respected by musicians and knowledgeable rock 'n' roll listeners. "We've always been on an anti-hype campaign," said The Sox drummer Waldo LaTowsky during a break in the band's week at Friar's Pub. "We're not opposed to publicity. We're into playing the music for the same reason everyone else is; to make money, to make it big, etc."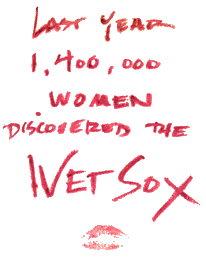 The Sox members are lead guitarist Steve D'Coda, bass guitarist Johnny Dagucon, keyboardist Arnold Bodmer and drummer LaTowsky.
The Sox believe that eventually their unique personal sound and style will bring them success. They have kept from jumping on the rock trend bandwagon. "We're not into conceptual art-rock," LaTowsky said. "We don't think the concept should come before the music. Because of the punk and new wave movement, without putting it down mind you, the conceptual artist began to make the music without the necessary quality or feeling for the music." "We try to avoid being the coolest, the ones with he best haircuts, clothes, etc. Styles come and go but we've continued to do our thing, and we're going to continue to do it." What The Sox do best is play original, progressive rock music that covers a lot of ground. Sure, they play some of the popular hit songs of days past-like David Bowie's "Young Americans" or "Time Warp" from the Rocky Horror Picture Show. They also include in their club act songs by current favorites the Police and the Talking Heads.
The Sox have been around Albuquerque for some time in one form or another. D'Coda, LaTowsky and Bodmer formed a "ski resort band" called The Mung in 1973 in their first conglomeration. After playing individually with many other local bands for the following five years, the trio added bassist Dagucon in early 1979 along with others to form The Fingers. Late in 1979 The Sox, then called the Wet Sox, became a four-piece band.
Many rock fans consider The Sox the most professionally talented band in the city, individually and as a group. Together, they form a tight, well-rehearsed unit that stretches the music to new boundaries.
LaTowsky, a Jefferson City, Mo., native came to Albuquerque in 1971 thanks to the U.S. Army. His drumming is air-tight and he's often seen jumping off of his seat to get just the right accent on the beat. LaTowsky's style is clean, sharp and to the point and his vocal ability is a solid part of the Sox' sound. And along with D'Coda, he writes many of the band's original numbers. "Waldo has always amazed me with his timing," said Dagucon. "He almost scares me how he reads me as well as I can read him. I remember when he was asked to do a Tommy Sands show a few years back. With over two hours of material and one day of rehearsals he played the gig without a mistake."
Guitarist D'Coda is recognized as the top lead guitarist in town but another of his contributions is his innate sense of humor. "His job is to stay away from normal behavior-which he does very well," LaTowsky said laughing. "He keeps us on the light side at all times and he's so great with people. He loves to talk to the crowd even if they're hostile. And about his guitar playing? He's savage!" said Dagucon.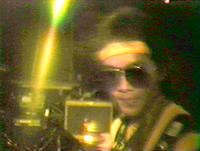 Bass player Dagucon, born in the Philippines, moved with his family to the U.S. at the age of two and has lived in Albuquerque for thirteen years. His musical background has included folk music, jazz- and rock including stints with local bands Hank and Louie Wickham Trio and Frank Larabee. His bass playing on his Roland guitar and GR 300 bass synthesizer adds a fun and rich bass texture to The Sox. He can play funky as well as rock hard. "He does things that are only noticed by us on stage, sometimes," LaTowsky said. "He's got a natural feel for the rhythm and is always right with me on the beat, sometimes amazingly so."
On stage, keyboardist Bodmer, a native of the suburbs of Zurich, Switzerland, is the quiet member of The Sox. But his playing is anything but subdued in the background. Playing a Yamaha Electric Grand Piano, Roland Jupiter "8" synthesizer and a PolyMoog, Arnold is a spectacular player whose background is in jazz and rock. "Arnold, to me, is the key to our whole band," said LaTowsky. "He's the glue. He takes our original songs and arranges the most incredible lines. He makes our sound full and thick. He's my favorite keyboard player, anywhere." Bodmer's versatility and unpredictability are paramount to the Sox' sound. "What you think you'll hear from Arnold is what you won't hear. He's under instructions to play it backwards if he wants," D'Coda added.
The best part of witnessing The Sox is hearing their original material, usually played in one set during club dates. The crowds have come to appreciate the songs so much that they are one of the few bands in town to play a lot of original material at the clubs. D'Coda writes songs like, "The Coolest Spot," a reggae-rock beat song that sounds as if The Specials wrote it. It's a timely song about life on the club circuit-a subject the band knows well. "Blind for El Paso" is about a road experience. "The song is about a date we played one time in El Paso," said D'Coda, who wrote the song. "We played a Devo tune one particular night and they began throwing things at us. We loved it," he said with an evil glint in his eye. "Seems to Me," another D'Coda composition is a 1980s protest song. It rocks, powered by Dagucon's heavy-handed bass and LaTowsky's driving rhythm.
"We have developed a following by our originals and by playing obscure cuts off of good albums," LaTowsky said. "Some of the bands in the area get so fried trying to keep up with the latest hit songs. I think we've proved that if you're good at what you do, playing originals and interesting cover songs, you can be successful. And God knows, we're persistent."
Part of the Sox's success is its commitment to be totally self-contained. It has one of the best sound men anywhere-John Cline-who, along with light man Marc Russo, provides the behind-the-scenes support. Cline, who had worked as The Planets' soundman and producer for eight years, has a truckload of equipment that is in keeping with the latest technological advances. "We're really a six-piece band, without them we would be lost," explained LaTowsky.
What does the future hold for The Sox? "We're not really waiting for the big man to come along and make us famous," noted Dagucon. "Like Waldo said, we are a self-contained unit and we can determine our own future in many ways."
(published February 20th, 1982 in the Albuquerque Journal.)